Dengan kaki kiriku yang tak boleh nak function sangat sebab kena seksa time fencing yesterday,aku pun gagahkan jugak diri aku duduk depan computer dan tulis post baru untuk hari ni.So aku better dapat credit for this!
So last Thursday aku dapat haircut yang amatlah pendek and oh,how i hate it so much.And bila kawan-kawan sekelas sejati aku saw it,they were like ,"it looks good on you!" "Sarah,you look good!" "It's Emma Watson's hair".Honestly,i doubt that i look good or whatsoever.I feel hairless.I think i look good with my kinda medium-long hair.Then masa tu lah aku fikir elok-elok,adakah stail rambut seseorang mempengaruhi mukanya?
The answer is hell to the yeah.
Nak bukti?Fine,tengoklah gambar-gambar celebriti lelaki sebelum dan selepas and compare it.
Spencer Smith -
(2008) (2011)
I was like,"are you kidding me,Spence?!" His hair in 2009 makes him looked a lot,probably waaayyy better than now.Yeah,maybe umur dia meningkat,but his 2011 hairstyle(and moustache) maked him like you know...yeah,tua.
Ryan Sheckler -
(early 2008) (June 2008)
Yeah,sure kita boleh nampak kening and telinga dia dengan lebih jelas sekarang,but bila dia ada rambut yang oh so boyish and cute tu menampakkan dia lebih cute and cute and cute.Bila dia shave his hair,he looks like a man.Wayyy to manly.Girls didn't fall for hairless guy to easily,you know.At least,i didn't.
Adam lambert -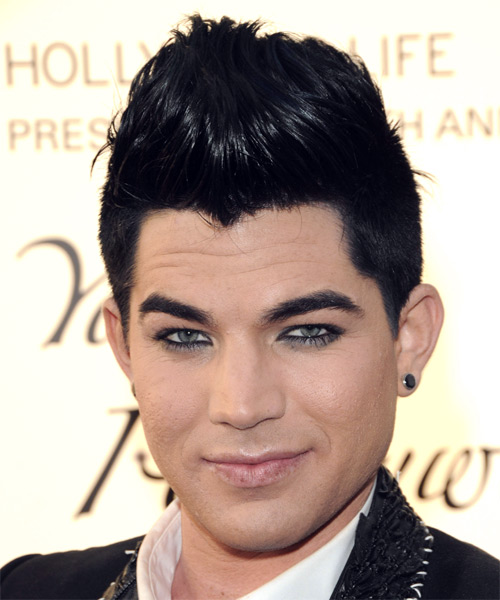 Aku tak tahu ni tahun bila but the first picture is when he was in American Idol.Well whatever hairstyle he have,he still looks like a frakin' epic rockstar and glam-star.I still love the first picture of his hairstyle.But ada jugak style rambut dia yang aku tak suka.My least favourite?The second one.I mean,he looks freaky.Just freaky.Sorry to say glamberts,i love the first one.So much.But the second one just doesn't look good on him.The third one?MEH..But i'm still a glambert!whee~
Okay cukuplah dengan gambar lelaki dan rambutnya.For sure kalau laki yang menysir rambut ke tepi nampak more hot.contoh paling baik ialah laki-laki korea.Duh.Kalau laki buat rambut kerinting pun boleh gak nampak hot macam,Kenny G.Kalau laki rambut panjang,it's always Ukitake Joushirou from citer Bleach walaupun dia kartun.Kalau laki rambut sisir ke belakang,it's Brendon Urie.Kalau derang buat stail rambut yang lain,i'm sure muka derang pun agak lain,right?
Celebriti perempuan dengan stail rambutnya-
Justin Bieber
Picture kat kiri tu aku tak tau when the hell was it but kat kanan tu obviously is this year.Right?So gambar yang kat kiri tu macam dia letak mangkok atas kepala dia and then cut it.So that's the result guts.While his new haircut kat belah kanan tu looks much more better.Maybe Selena suka dia sebab rambut baru dia??In fact dalam video 'never let you go' , he looks kinda handsome.
Rihanna -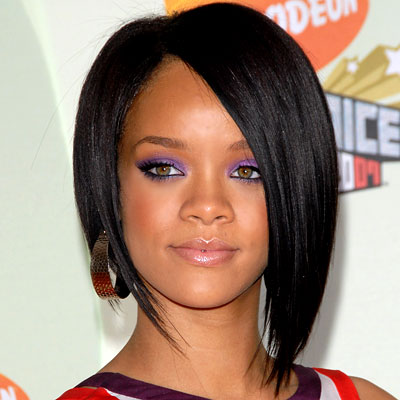 Yep,antara celebrity perempuan yang banyak tukar stail rambut.Bila dia shave her hair a little bit macam gambar keempat or pendek macam gambar kedua,she looks fierce.While gambar pertama and ketiga looks so normal,i love that.Gambar kelima?Fuck NO.she looks creepy.And gambar last sekali makes her looks so cute and feminine.i love it.
See what i'm talking bout?Different hairstyles give different perspective for some people and hairstyles DO have an effects on people's looks.It depends on what hairstyle it is.Aku bukan nak judge celebrities dengan rambut dia,but this is what i see from my perspective.Tak tahulah perspective korang macam mana kan.