Yesterday was georgian fiesta at my school.It was a totally crazy day for me,my class and probably the others..I helped my class by crushing some oreos and promoting our stall.My class did an awesome job that day even though it was quite frustrating at the start where we have to change our spot and our stocks are running low.l.But still,people love the smoothies,coke float,banana split and oreo desserts that we were selling.I love it.It was a huge hit and we managed to get more than two thousand bucks=)Pics that i took from my class monitor's blog -
bellyn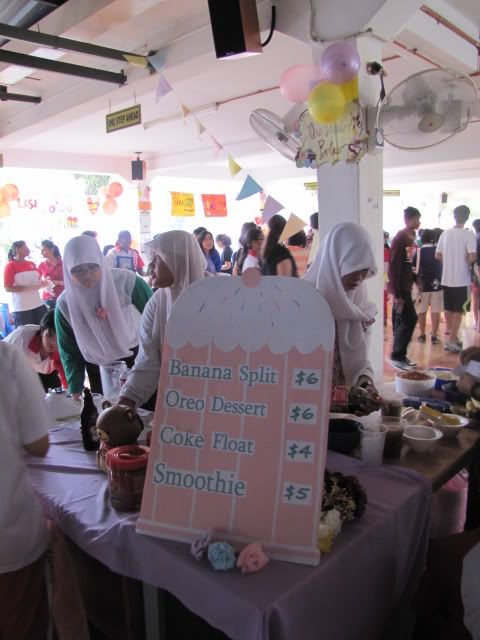 our dessert parlour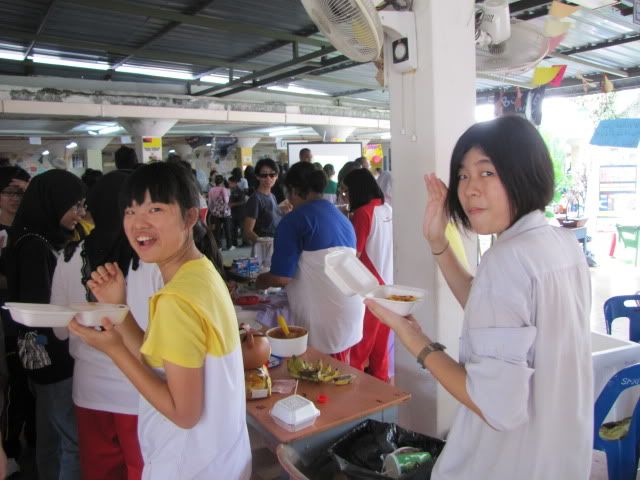 Jia ying and Joanne
xin yi,you looked cute =D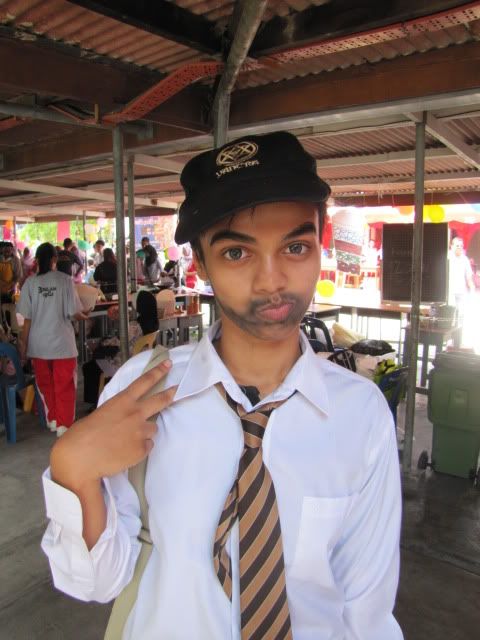 Shereen,i wish you were my boyfriend=)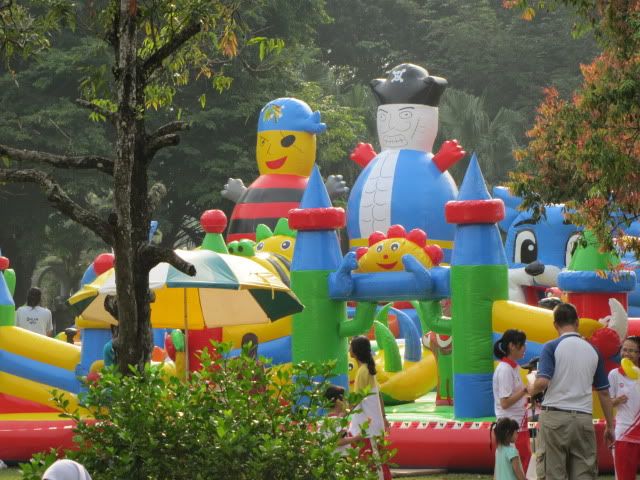 i can't believe i actually didn't go there T.T
And as i was walking towards my booth,i met my best friend,
shafie
!I screamed like a freaking monkey when i saw her!!i was freaking happy to see her!!and i am still happy now =DDD
shafie and i =)
My sbt shirt got wet and i seriously don't want to wear the fencing suit so i have to wear the shirt that Atiqah brought for me.And i was running around school wearing that while holding a fencing sword and people were looking at me like a i'm a total freakshow or something.i saw Maddie,Shereen and Syahira at my class booth.They look freaking hot.Totally,seriously,epicly hot as hell.Sadly,we didn't get the chance to take pics together =(
I was on the fencing booth most of the time and i couldn't be on my class' booth on time because apparently,the fencing club members who were supposed to be on their shift,didn't came on time.So there i was,standing like a freaking idiot,guarding two of my booths with Mieza.There are some dudes who came over for our watermelon eating competition,it was kinda gross but fun,i tell you.
The swordfighting corner is kinda good too.Mieza is a very good fencer,really=)And here's some pics from our sword fighting corner:
Me(black pants) and Mieza(red pants).i got 4 points while she got 3.that's a good job for her =)
that's me (black pants) and Mieza (red pants)
Our booths closed at 2.00 pm,and hell i didn't see anyone from my fencing club to help me and Mieza clean up our booths.I left my things there and ran off to catch up with the talent show in the school hall.Khaty was the one guarding the entrance and she's still in her ghost make-up.lol.So back to the story,i didn't stay long in the hall coz i received a text from Mieza saying no one would be guarding my things.So i'm back on my not-supposed-to-be-my-responsibility job,and i ran back to my booth,clear up all the things.I kinda cried because of my irresponsible members.Finally i sat down and chat with Jia Ying,Sherise,Joanne and Syahira till 4.30pm
It's a very tiring on that day.I was super tired.In fact,i'm still tired right now.Both of my arms are hurting because of the swordfighting game and carrying many things yesterday.But i still have some fun swordfighting and watching people eating watermelons in my booth.